How to disabling Gatekeeper on Mac OSX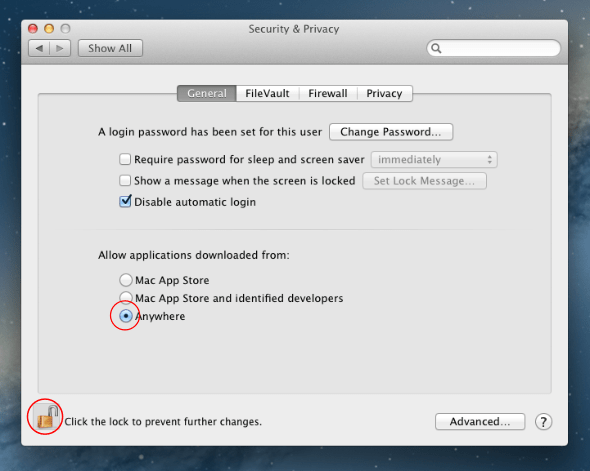 Disabling Gatekeeper is required to install PhotoPearls on Mac OS 10.8 Mountain Lion and newer versions.
To disable Gatekeeper
Go to System Preferences
Click Security & Privacy
Select Anywhere in the Allow applications downloaded from option. This allows you to install PhotoPearls.
Note: Once you install and launch PhotoPearls, you need to return to this Security and Privacy window and set the download options to a secure setting!
Visit Apple to read more about Gatekeeper
Still having issues? Contact support