Q: How do I change the language?

Available display languages for PhotoPearls Software: Swedish, Danish, Spanish, French, German, English, Italian.
---
Step 1 – Open the language settings by clicking on the button Updates & Settings.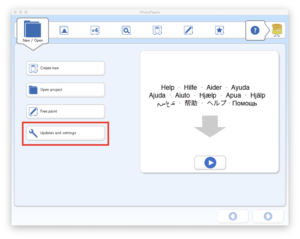 Step 2 – Click the button Download software updates to get available languages.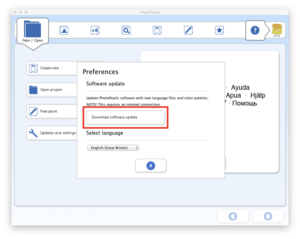 Step 3 – Switch to the desired language from the drop-down menu.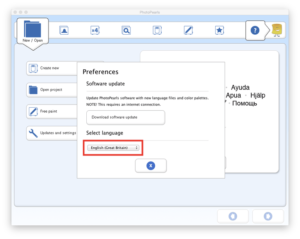 Still having issues? Contact support