Activation issues
Common problems with activation:
I can't find my Activation code

Look for the instruction paper that comes with the PhotoPearls starter kit.
If you have previously activated your software and now lost the activation code.

My unlock code is not valid

Check if you have mistyped your Activation code.
Check if your installation-id match the installation-id in the Activation window.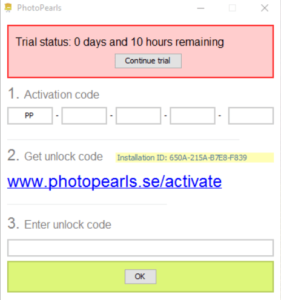 Still having issues? Contact support